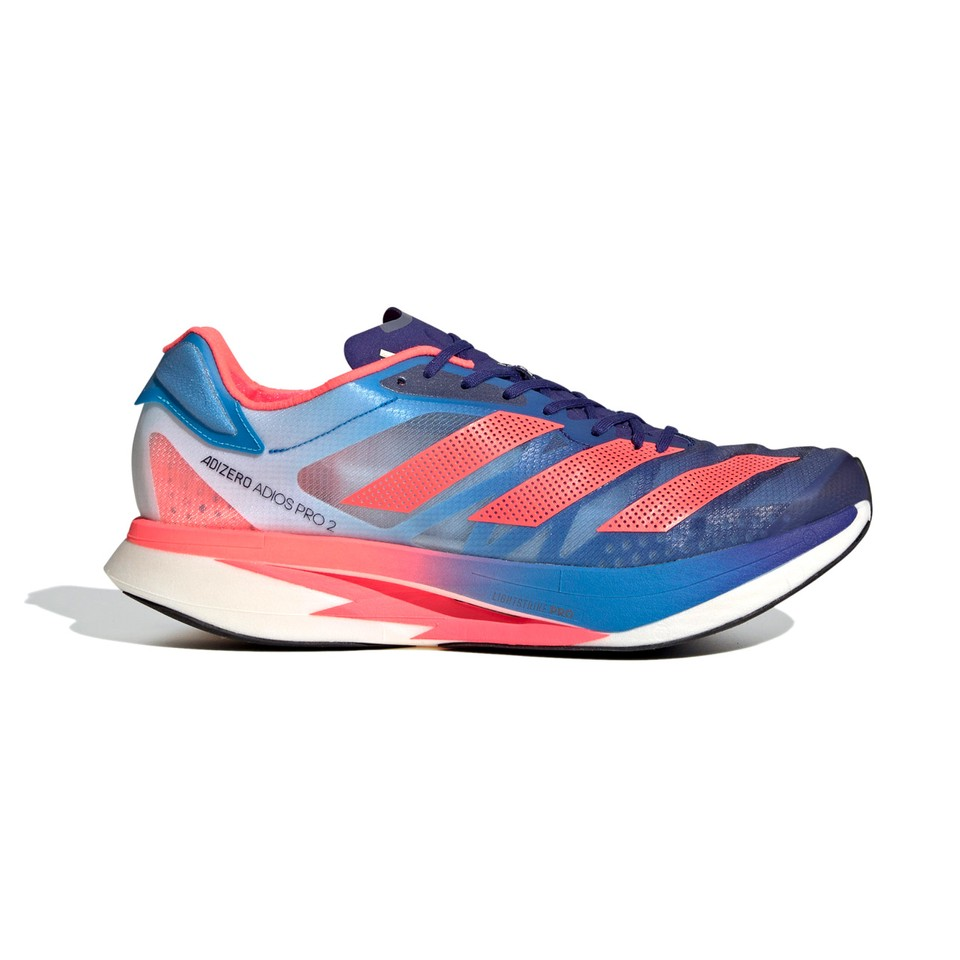 Men's Adidas Adizero Adios Pro 2
The adizero Adios Pro 2 is adidas' fastest and most advanced long-distance racing shoe and was developed to help athletes take down personal bests and achieve what was previously viewed as impossible. Along with a dual-layered innovative midsole, the adidas adizero Adios Pro 2 will have fine-tuned carbon rods to help propel athletes towards the finish line. 
What You'll Love
Energy-returning foam

Embedded tuned carbon fiber rods

Race-ready upper that is breathable and supportive
Adidas has given the adizero Adios Pro 2 all the tools needed to be a high-end long-distance road racing shoe. The midsole consists of 2 layers of resilient LightstrikePRO foam which provides maximum cushion and protection as well as lightweight energy return for longer races ranging from 10k to the marathon. Adidas has also developed EnergyRods that are embedded in the midsole and run parallel to the metatarsals giving runners a unique and snappy experience through the toe-off. 
The lightweight and breathable upper is designed to be race-ready and provides specific support where athletes need it most. The adidas adizero Adios Pro 2 is finished off with a Continental rubber outsole that has incredible traction when taking corners at faster paces. Overall, the adidas adizero Adios Pro 2 will be a fast and energy-returning secret weapon for any runner looking to take their performance to the next level. 
What's New
Updated upper and outsole
Recently Viewed