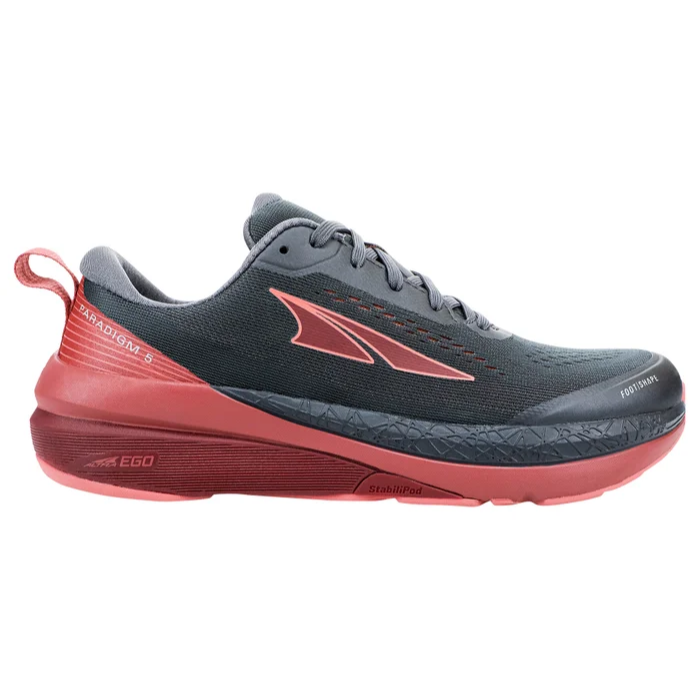 Women's Altra Paradigm 5 SALE
Great for the runner seeking a shoe that will absorb most of the impact so their body doesn't have to, this shoe features maximum cushioning, comfort, and support.
What You'll Love
Comfort and protection, thanks to the thick, plush cushioning
A comfortable fit from the foot-shaped toe-box
A smooth landing provided by the rounded heel
If you ran in the Paradigm 4.5, you will notice some slight changes to this version. Altra's goal was to elevate the performance of the Paradigm while maintaining the classic feel of previous versions.  
What's New
The knit upper was updated to mesh which is more supportive and better looking
The heel was rounded for smoother landings 
Recently Viewed