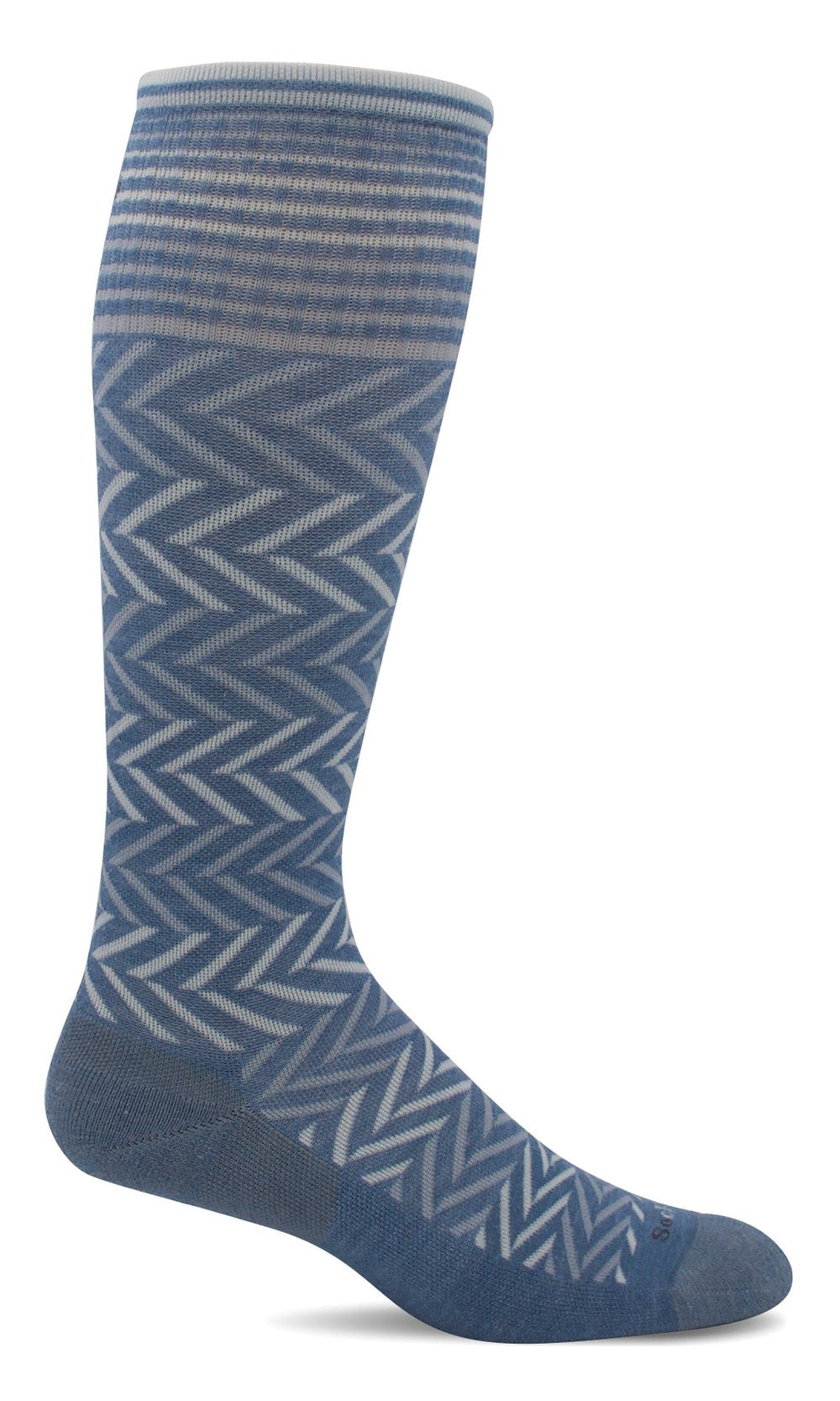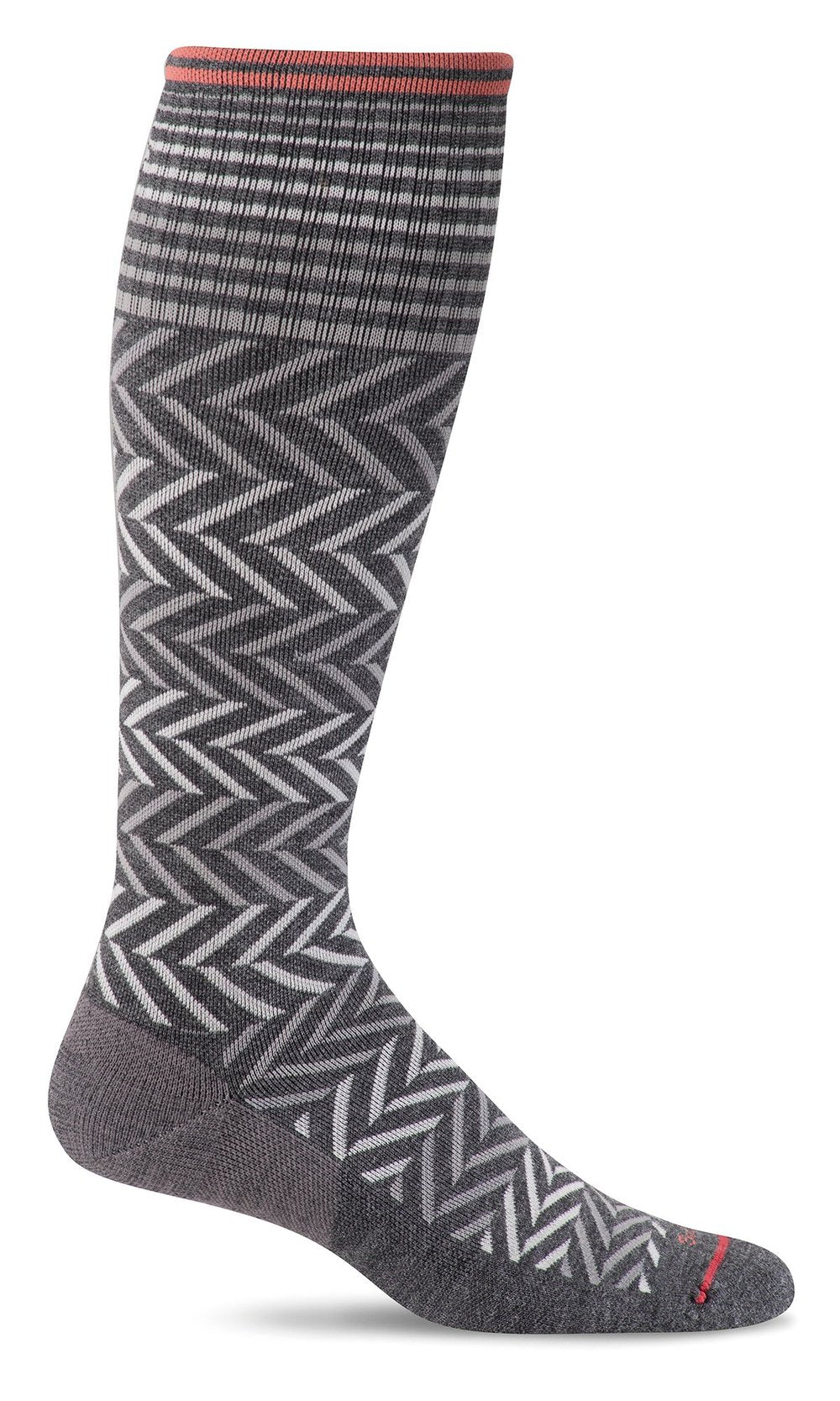 Feel better in style in the Women's Chevron moderate (15-20 mmHg) graduated compression sock.
This classic chevron pattern is knit in our signature fine merino wool/rayon from bamboo yarn blend and features an ultra-light cushion sole, arch support, and seamless toe closure. Always made in the USA.
Recommended for:
Prolonged sitting and standing
Flying and travel
Exercise and recovery
Minor to moderate varicose veins
Relief from plantar fasciitis
Did you know?
Graduated compression helps to:
Support and revitalize
Minimize swelling
Reduce fatigue
Our custom yarn blend helps to:
Regulate temperature
Control odor
Keep feet dry
Prevent blisters
Recently Viewed