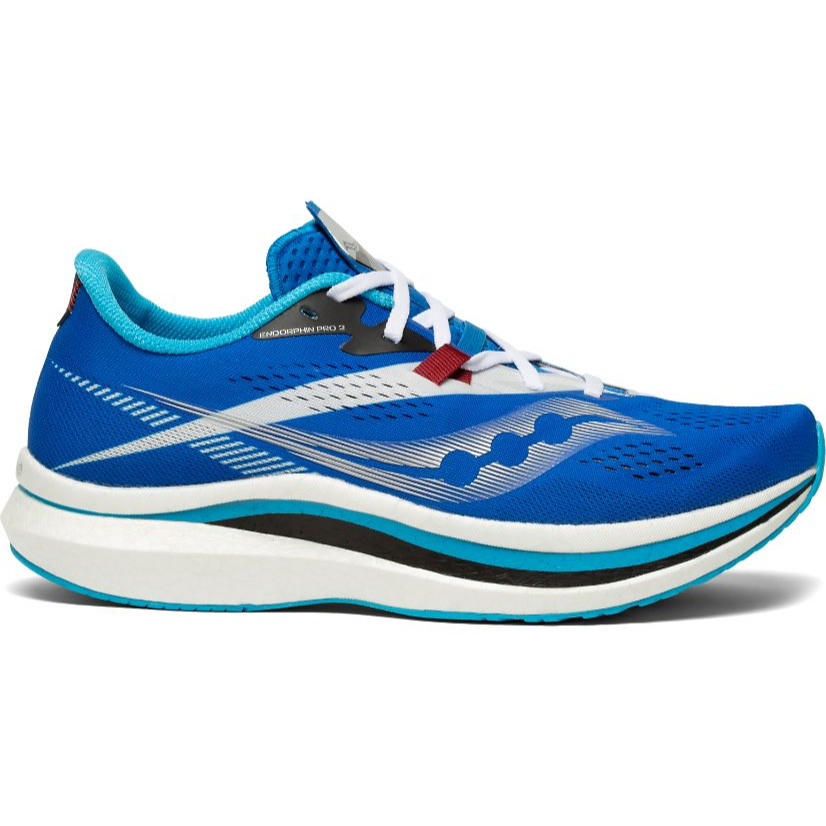 Men's Saucony Endorphin Pro 2
Faster than your wildest dreams.
It debuted at the head of the pack, and now the Endorphin Pro 2 is here to rewrite your race pace. Again. Improved fit and support let you focus on the finish line, while our wining combo of ultralight PWRRUN PB and a carbon fiber plate propel you there at top speed.
Overview
SPEEDROLL Technology propels you forward with the feeling of continuous momentum. Elevated cushioning and a stiff forefoot combine for an instantly responsive ride so you can run faster, not harder.
The Endorphin Pro 2 combines ultralight and springy PWRRUN PB cushioning with our signature S-curve carbon fiber plate for maximum SPEEDROLL effect. Getting more out of each stride makes running at top speed feel easier, so you can get to the finish line faster.
Improved heel support and an updated lacing system provide an even better fit than before, giving you a distraction-free-ride start to finish.
Lighter footprint, this style contained recycled materials.
SPECS
Category: Competition Running Shoes
Weight: Men 7.5oz (213g)
Offset: 8mm (35.5mm/27.5mm)
Recently Viewed