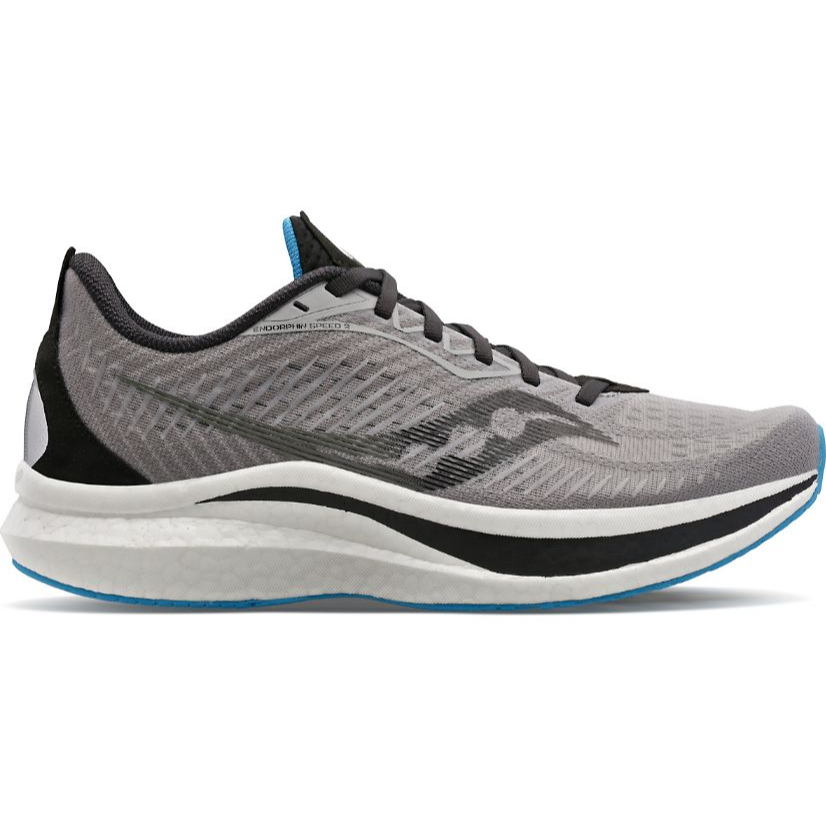 Men's Saucony Endorphin Speed 2 SALE
With a rockered midsole that is packed with innovative foam and a nylon plate, the Saucony Endorphin Speed 2 is a highly efficient performance trainer that is one of the most versatile shoes on the market. A new upper helps to refine the fit and offer an improved lockdown that makes the Endorphin Speed 2 an even better option for runners looking to take their workouts or races to the next level without breaking the bank.
What You'll Love
Fast and versatile

Efficient geometry

Lightweight feel
Utilizing the brand's most innovative PEBA-based foam, PWRRUN PB, the Endorphin Speed 2 gives runners a cushioned and responsive ride, and while the embedded nylon plate is not as rigid as the carbon fiber plate featured in the Endorphin Pro, this bouncy midsole  still offers a propulsive and structured feel that helps runners pop into their next stride.
The innovative midsole package is enhanced by Saucony's SPEEDROLL technology which offers a rocker geometry that increases running economy and allows runners to run smoothly and efficiently through each stride. Finished off with an updated upper that offers a better fit, and a strategically placed carbon rubber outsole, the Endorphin Speed 2 has all the tools needed to amplify any runner's performance and allows athletes to train harder and hit new personal bests.
What's New
Recently Viewed