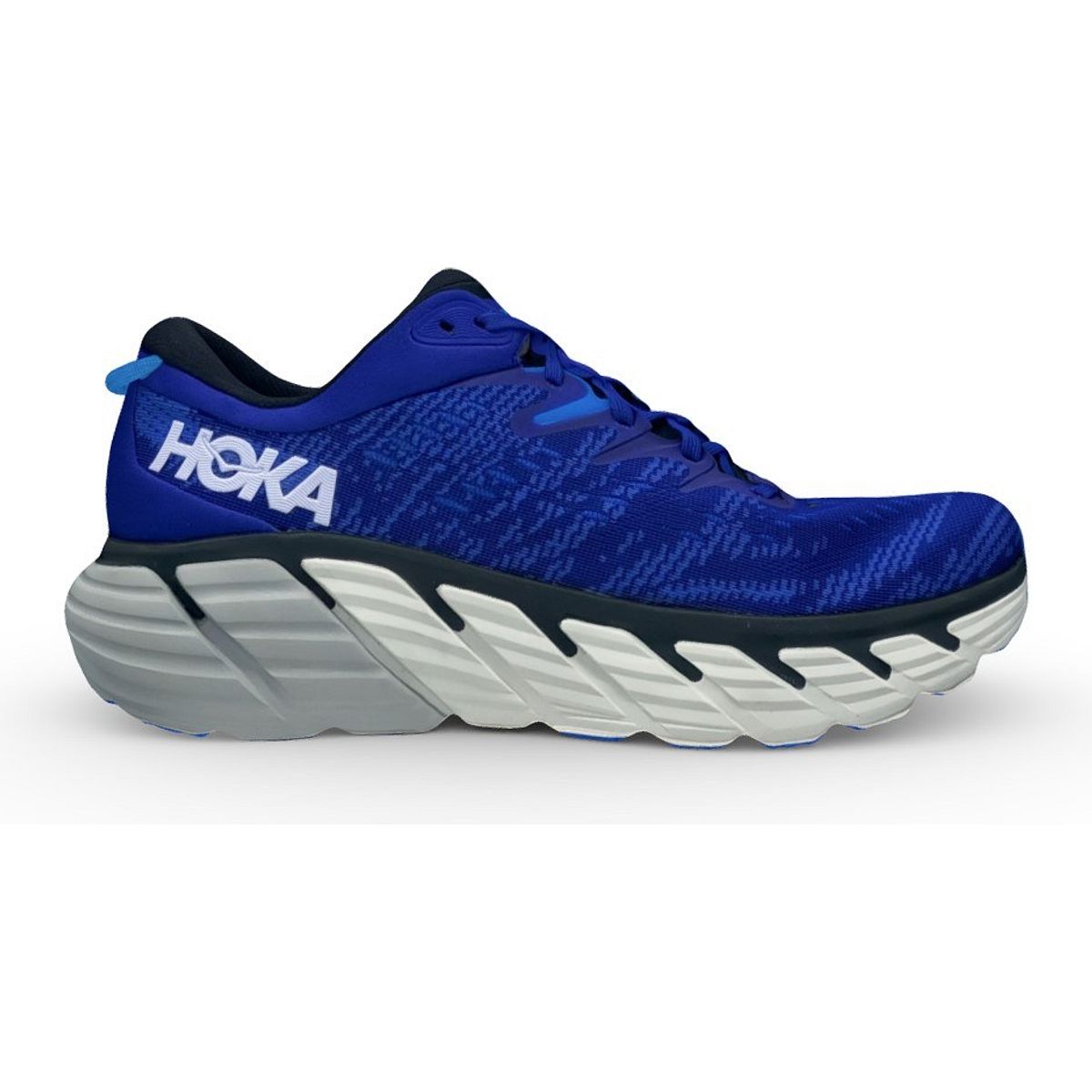 The HOKA Gaviota 4 is a premium stability shoe that offers a plush and supportive ride. Maxed out with HOKA's classic cushioning, the Gaviota 4 comes loaded with an enhanced support system and a softer, better fitting experience that is beyond comfortable for any run or walk.
What You'll Love
Late Stage Meta-Rocker

Guiding J-Frame Support

Soft CMEVA foam midsole
With its stable and trustworthy platform, the HOKA Gaviota 4 continues to be a high-end stability option for overpronating runners and anyone looking for a supportive shoe. The Gaviota 4 midsole features a high level of HOKA's classic CMEVA foam for consistent comfort no matter the distance. The J-Frame stabilizing system acts as a bumper that wraps around the heel to help guide the foot straight and reduce excess foot movement. This use of stability feels less intrusive thanks to added softness that cradles the foot. Finished off with a plush new upper with a gusseted tongue, the HOKA Gaviota 4 is as stable as ever but more comfortable than before. 
What's New
Updated upper for a more comfortable and premium experience.

Softer J-Frame foam
Recently Viewed