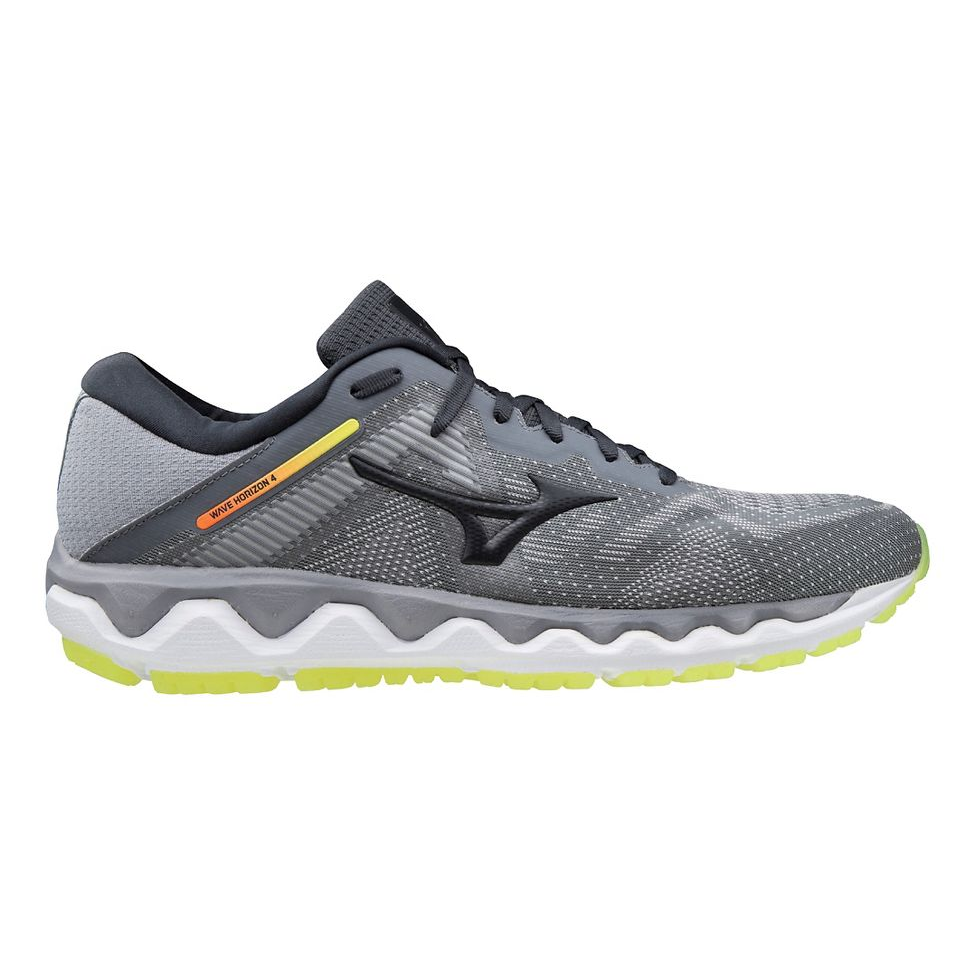 Men's Mizuno Wave Horizon 4 SALE
Why run when you can float? XPOP PU foam and Mizuno Foam Wave deliver a one-of-a-kind  cushioning combination that feels like you're floating. Unrivaled stability and a secure fit keep you fully supported throughout your run. Experience what it's like to float without ever leaving the ground.
KEY FEATURES:
MIZUNO WAVE®: The MIZUNO WAVE® plate disperses energy from impact to a broader area providing a stable platform and a superior cushioning.
XPOP
AeroHug: Upper construction designed for an adaptive fit in all stages of runners gait.
AIRmesh Upper: Air Mesh Upper for superior feel, breathability, and comfort.
Premium Sockliner
SmoothRide: Creates a smooth transition from heel to toe on every step.
INTERCOOL: Cool and dry. Offers great breathability. Ventilation system reduces heat and humidity build-up inside the shoe during performance.
U4ic Midsole: Delivers optimal shock attentuation, durability, and a superior ride.  Innovatively light, well cushioned, responsive, and resilient.
U4icX Midsole: A lighter, more cushioned iteration of U4ic, delivering a softer underfoot feeling for a smooth transition.
X10 Outsole: Durable carbon rubber that allows for longer wear.
Weight: 11.3 oz
Drop: 10 mm
Recently Viewed