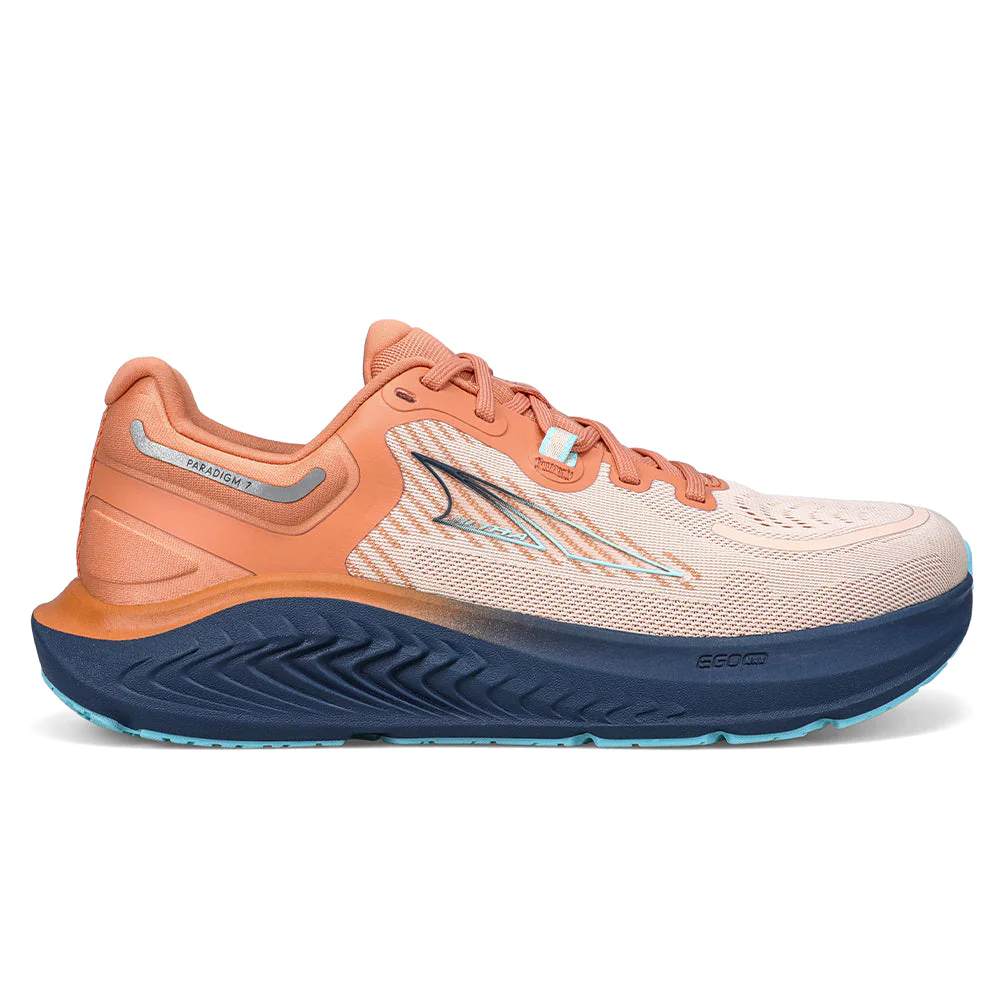 Building on Altra's classic features like a 0 heel-toe drop and a wide toe-box, the Altra Paradigm 7 is refined with a plush midsole and the stability needed to keep you running in comfort. 
The full-length EgoMAX foam midsole delivers exceptional cushioning, ensuring a supremely comfortable ride that minimizes the impact on your feet and joints, even during long-distance runs. The midsole pairs with an ergonomic FootPod outsole that offers enhanced traction and durability, ensuring that you can rely on the shoe for many miles to come.
For natural feeling stability, the Paradigm 7 features Altra's GuideRail technology creating a smoother run for runners who tend to overpronate. By providing the necessary support where it's needed, the shoe helps optimize your gait and reduce the risk of injuries associated with overpronation.
The Altra Paradigm 7 also pays attention to the finer details. Its engineered mesh upper is not only breathable but also redesigned to provide a secure and comfortable fit. The addition of a plush tongue and collar further enhances the shoe's overall comfort, allowing you to focus on your workout without distractions.
Finished off with Altra's Standard Footshape Fit, which sits in middle of their fit range, the Paradigm 7 accommodates a wide variety of foot sizes while offering the brand's signature roomy toe box. With a stable and well cushioned design, the Altra Paradigm 7 is a great option anyone looking for extra support and comfort on their daily workouts.
Things You'll Love:
Plush underfoot experience
GuideRails provide medial support when needed
Soft collar and tongue for additional comfort
RFWALAL0A82CG-447
Recently Viewed