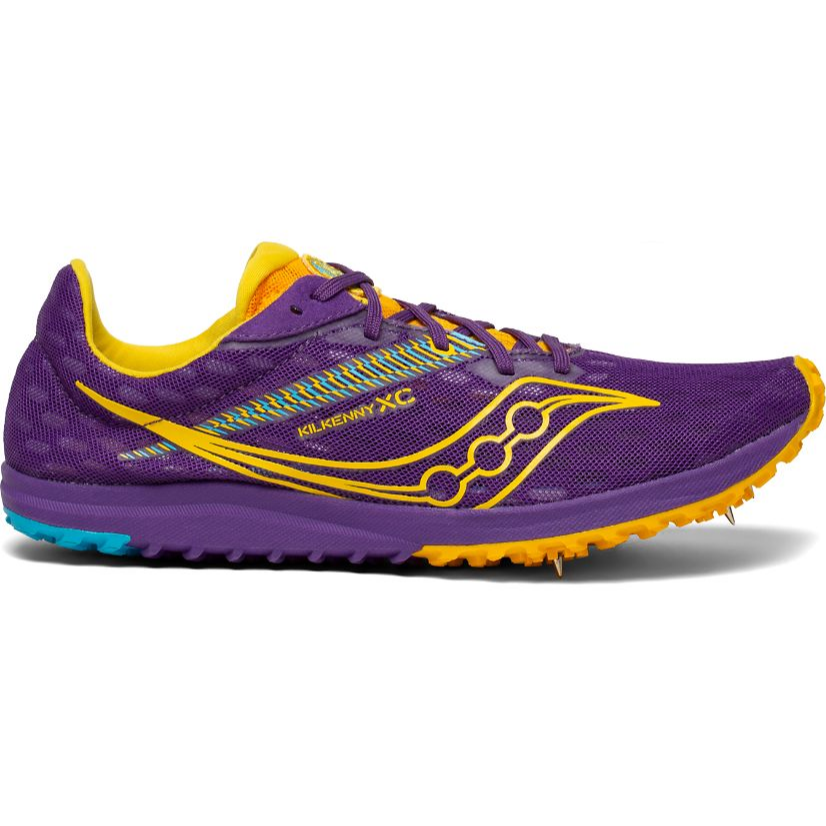 Women's Saucony Kilkenny XC9
The Saucony Kilkenny XC9 delivers a comfortable and lightweight ride for new athletes trying to jump into the top 7. With a durable midsole and grippy outsole, the Kilkenny XC9 is a great entry spike option. 
What You'll Love
All around durability

Can handle a wide range of distances and surfaces
When the fall rolls around and it's time to get the first pair of cross country spikes, look no further than the Saucony Kilkenny XC9. This spike offers a durable and comfortable design that allows for newer runners to get accommodated to what spikes feel like. The cushioned midsole and mesh upper help protect runners on any cross country course and the lightweight fit helps to finish fast. Complete with 4 spikes per shoe, the Saucony Kilkenny XC9 has what runners need to power through the fall.
Recently Viewed