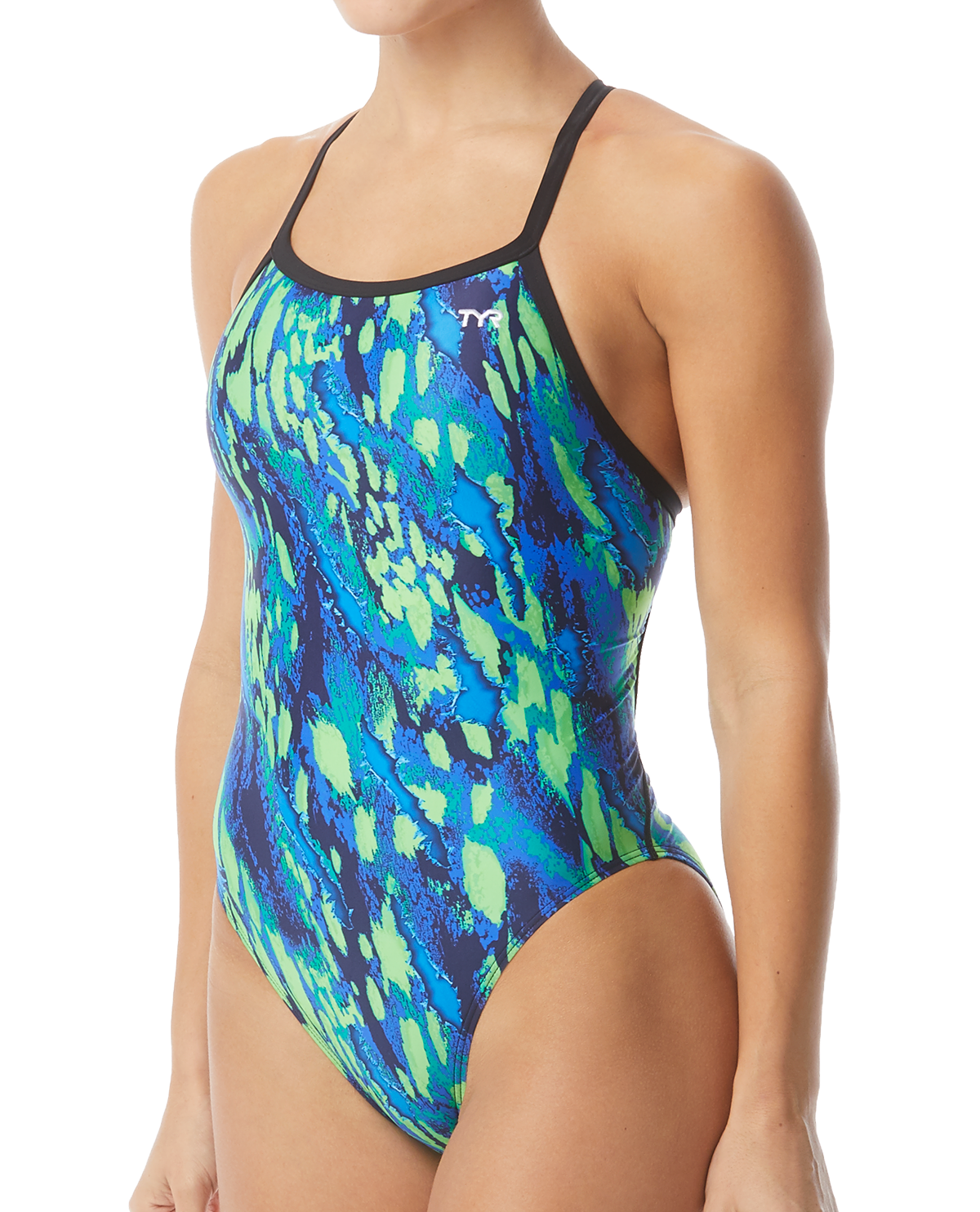 Women's Tyr Brandello DiamondFit Swimsuit
Stay a step ahead of the competition in the TYR Women's Brandello Diamondfit Swimsuit.
Designed for today's athlete, the DBRA7A is constructed with TYR's most breathable textile, Durafast Lite. Featuring a medium neckline, sleek/flexible straps, keyhole back and moderate cut leg, the Diamondfit is ideal for athletes who want reliable coverage during every swim. In addition to a bold print and black trim, the Brandello is created with UPF 50+ technology and provides sun safety for every outdoor activity.
TYR performance swimsuits are fully lined, ensure 360 degree range of motion and sustain an impressive 200+ hours of performance.
Durafast Lite®: 88% Polyester/ 12% Spandex
Recently Viewed