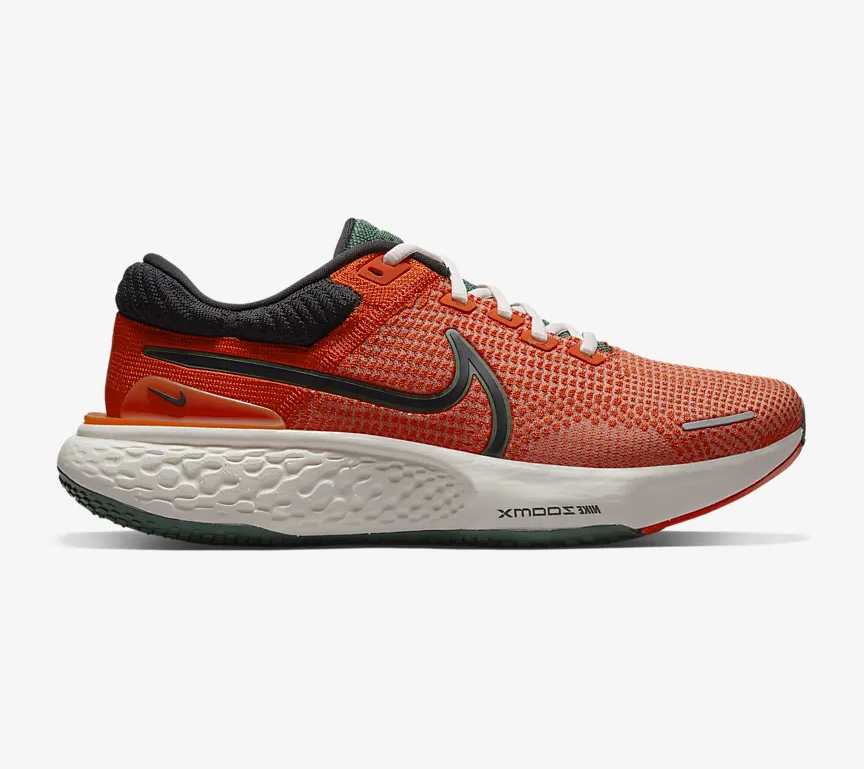 Men's Nike ZoomX Invincible Run FK 2
Avoiding injury is crucial whether you're tackling a 20-miler in the middle of marathon prep or stockpiling Tempo Runs together. Specifically designed to offset the attrition of your toughest trainings, these shoes boast a stack of mattress-like cushioning to help you stay on your feet today, tomorrow and beyond. An unbelievable sense of springy propulsion entices you into taking another stride (and then another) for responsive comfort that lets you focus on your run—not the potential repercussions.
More Bounce with Every Ounce
Nike ZoomX foam is responsive and lightweight, giving you bounce with every step. Shaped like a rocker, the foam provides support for the 3 phases of a runner's stride. It offers flexibility when your foot rises off the ground, a smooth ride when your foot is moving forwards and cushioning at ground contact.
Secure, Cushioned, Comfortable
3 Flyknit components placed in different areas of the shoe help keep your foot feeling comfortable and stable. Seamless engineering at the tongue creates soft padding and an adjustable fit, while a heel clip helps provide cushioning and containment. The soft vamp offers a highly secure fit.
Higher, Softer, Wider
Higher foam heights provide an even softer feel. A wide, exaggerated shape at the forefoot offers a more stable ride.
Created with Data
We used runner-informed data to create a Waffle outsole with traction where you need it most and to guide the design and look of the shoe's sidewalls.
Roads Inspired
This special orange, green and beige colourway was inspired by stationery Nike icon Steve Prefontaine used in 1975 to send a note of encouragement—and a pair of Nike Boston '73s—to a fellow marathon runner. Later that same year, that runner won America's most famous and prestigious marathon while wearing those legendary Nikes.
Recently Viewed